The WA4DSY Kitty Cats
---
Ralph & Ed
Nov. 3rd 2010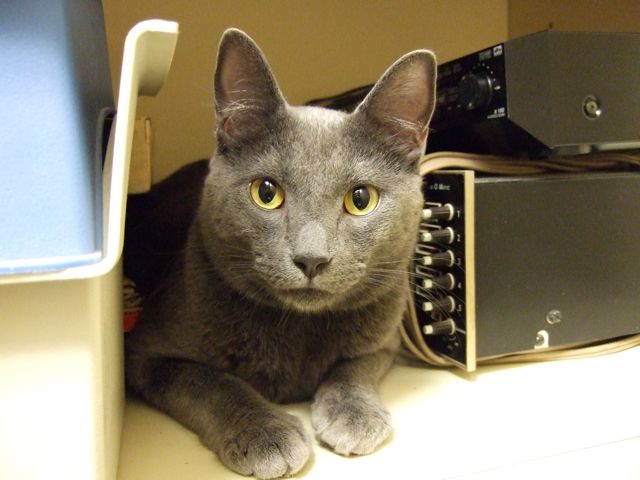 This is Ralph the cat on Nov 3, 2010 several hours after bringing him and Ed home from the Good Mews cat shelter. He's 13 pounds and solid gray. We think he's about 1 year, 9 months old. His bother Ed is virtually identical but weighs a pound less. They are both very sweet lap cats that love to be petted. They also enjoy chasing ping pong balls and stealing small objects from desks and tables to play with.
---
Meg-a-Byte the Cat, 1995-2010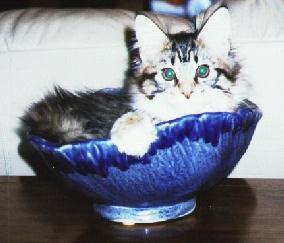 Age 13 weeks Dec 1995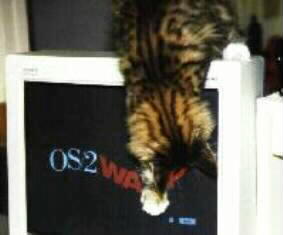 Where's that mouse !?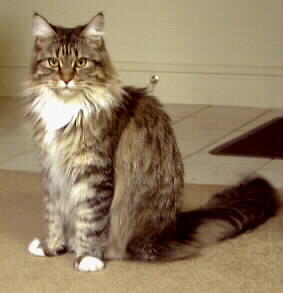 Age 1.5 yrs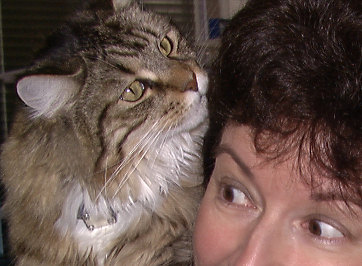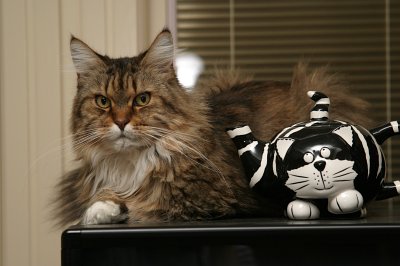 Meg-a-Byte and ceramic friend 9/9/2004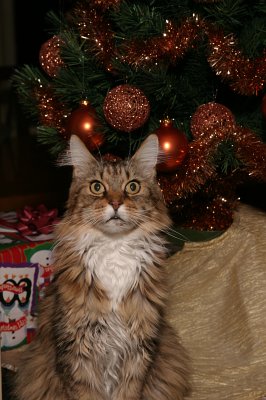 Meg-a-Bytes Christmas picture 12/23/2004

Breed: Maine Coon Cat
DOB: Sept 27 1995
Weight: 9.5 pounds
Rodent kills: Averages about 2 per week!
Lizard kills: a dozen or so.

Meg-a-Byte the cat used up the last of life #9 on Oct 21st, 2010. She was 15 years old and in poor health.
---
Bonnie the Cat, 1984-2002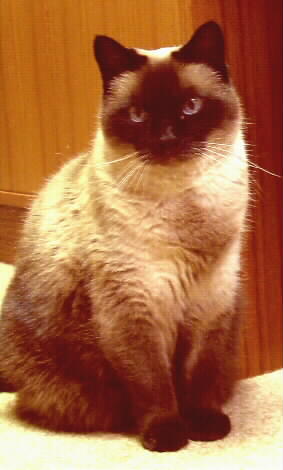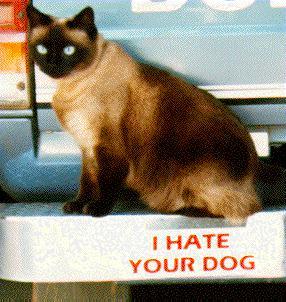 Breed: Siamese/Himalayan
March 30, 1984 - May 9, 2002
---